Publications and Presentations
Publications & Research Projects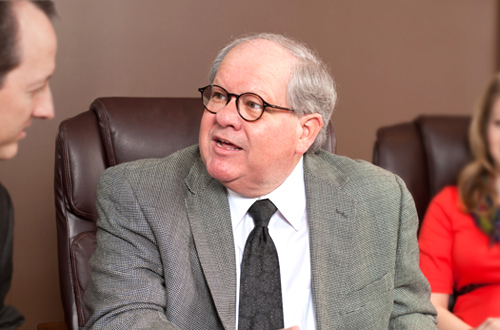 Hollinger, F.L. Children's day treatment program – Baldwin County Public Schools. In B. Nastasi, K. Varjas & R. Bernstein (Eds.) Exemplary Mental Health Programs: School Psychologists as Mental Health Providers. National Association of School Psychologists, September 1997, pp. 25-26.

Hollinger, F.L. & Palmer, R.W. Psychological service delivery in Baldwin County, Alabama. National Association of School Psychologists' Communiqué, October 1992, 21 (2), 26.

Hollinger, F.L. The Stanford Achievement and Otis-Lennon School Ability Tests as predictors of intelligence test scores on the Wechsler Intelligence Scale for Children – Revised (Doctoral dissertation, University of Alabama, 1991). Dissertation Abstracts International, 1991, 52-05, 1691. (University Microfilms No. 91-30238).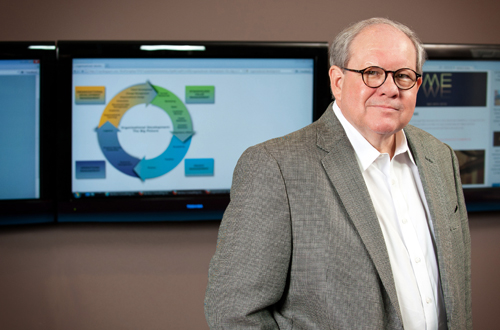 Capstone Educator: The University of Alabama College of Education 2012 Yearbook.
A Journey to the Superintendency and Beyond: Retired Superintendent Faron Hollinger
Click here
to read the article
University of Mobile Magazine, Volume Two/Issue One, (Spring 2012)
Developing Potential: Twelve23 Education Alliance Equips Educators
Click here
to read the article
Eastern Shore Parents Magazine (June 2008 to 2009)
Education Matters: A Monthly Conversation with Baldwin County School Superintendent Dr. Faron Hollinger
Superintendent Resource Advisory
published by
SRA/McGraw-Hill
I was featured in the
"Superintendent Spotlight"
for the November 2008 issue.
American Executive Magazine, Volume Six/Issue Nine, October 2008:
Baldwin County Board of Education: Smart planning and a star team continue to bring this Alabama school district higher quality education.
Faron Hollinger explains. (pp. 130-132)
American Association of School Administrators (AASA) Center for System Leadership
Invited participant in the
Superintendents Research Roundtable Program
2008 AASA National Conference on Education, February 14, 2008 in Tampa, Florida
Alabama Educational Technology Conference-2007 (Opening General Session)
One of four Alabama superintendents invited to participate in a panel discussion, moderated by State Superintendent Dr. Joseph Morton,
pertaining to information technology in Alabama schools.
American Executive Magazine, Volume Five/Issue Two, February2007:
Corporate Spotlight: A five-year strategic plan has this school system performing among the best in the state. Dr. Faron Hollinger talks to Liz French (pp. 74-75)
BUSINESS ALABAMA Magazine, July 2005
Careful Planning Remedy For Growing Pains
An interview with Dr. Faron Hollinger by Jim Dunn (pp.57-59)
PDF Version
courtesy of Business Alabama magazine
The University of Alabama
Tuscaloosa, Alabama
Guest lecturer in the College of Education, Area of Professional Studies, Educational Studies in Psychology, Research Methodology, and Counseling. (1997-2000)
Alabama House of Representatives
Montgomery, Alabama
Invited to provide testimony to the House Chamber Joint Public Hearings on School Violence Prevention, Sponsored by the House Judiciary and
House Education Committees. (May 1999)
NASP Public Policy Institute
Washington, DC
Selected to represent the State of Alabama at the first annual Public Policy Institute, hosted by the Government and Professional Relations Committee of the National Association of School Psychologists. (February 1999)
49th Annual Conference of the International Dyslexia Association
San Francisco, California
Served as an invited presenter in a session entitled "Reviving Reading for At-risk Readers: Implementing a Research-based, Structured, Language Curriculum."(November 1998)
Regional Inservice Center, Troy State University
Troy, Alabama
Served as an invited consultant to provide in-service in the area of legal issues pertaining to student discipline under IDEA. (November 1997)
Tuscaloosa City Schools
Tuscaloosa, Alabama
Served as an invited consultant to provide in-service for administrators and supervisors on Attention Deficit Hyperactivity Disorder (ADHD) and Section 504 implications for the public schools. (August 1993)
Madison County Schools
Huntsville, Alabama
Served as an invited consultant to provide in-service for school administrators on Section 504 and implications for the public schools. (July 1993)
Alabama Association of School Administrators Summer Conference "Legal Aspects of the Superintendency"
Gulf Shores, Alabama
Served as an invited speaker for general session entitled "Attention Deficit Hyperactivity Disorder (ADHD) and Other At-Risk Students:
Identification & Educational Intervention."(July 1992)
Birmingham City, Jefferson County, Hoover and Vestavia School Systems, and the University of Alabama at Birmingham Regional Meeting for Administrators
in Regular and Special Education – Regional Conference
Birmingham, Alabama
Served as an invited presenter on the topic of Section 504 and Attention Deficit Disorders – Baldwin County Public School Plan for Student Intervention. (April 1992)
The University of Alabama in Huntsville Regional Inservice Education Center
Normal, Alabama
Served as an invited consultant to the school psychologists/psychometrists of the Madison County Public Schools. The topic addressed was "Assessment and Procedural Safeguards for the Special Child." (February 1992)
Mid-South Regional Conference on Psychology in the Schools
Nashville, Tennessee
Served as an invited presenter for training session entitled "School Psychological Service Delivery: Expanding Delivery and Influence." (November 1990)