The Elephant in the Mirror

---
Both observation and personal experience are powerful instructional tools, but the key is to be alert, have a teachable attitude, and open to the instruction. For me, some of the most powerful and memorable lessons have been born out of specific situations and personal relationships. Some of those situations and circumstances were characterized by success and celebration while others were delivered through the school of adversity in the university of hard knocks. The personal relationships that have had the greatest impact, both personally and professionally, are those that taught me to graciously treasure the moment or courageously weather the storm, depending on the circumstances that confronted me in this often-unpredictable journey called life. These influencers were both objective and honest in their assessment and feedback and they did not always tell me what I wanted to hear. However, as I look back in retrospect, they did tell me what I needed to hear, and their influence and example have served as a powerful and lasting influence in my personal and professional journey.
Based on the premise that experience is an extremely valuable and effective teacher, I invite your attention to the graphic illustration provided above. We are probably all familiar with the well-known proverb that elephants never forget, and I have chosen the image of the elephant with specific purpose in mind. Beyond the proverbial context, consider that cognitive scientists tell us that the elephant has excellent long-term memory and can remember experiences for long periods of time. They also tell us that the elephant is the only animal known to recognize their own reflection in a mirror.
In the context of leadership development, the elephant in the rear-view mirror symbolizes the value of long-term memory and the importance of learning from our past experiences. I would also contend that the elephant in the rear-view mirror symbolizes the critical importance of self-reflection and the recognition of our own strengths and weaknesses. If you currently serve in a leadership position, or aspire to do so, I encourage you to take a reflective look in the rear-view mirror of your professional journey. As you do, keep in mind that the lessons of experience, both positive and negative, hold the potential for learning that can lead to future accomplishment and success.
FLH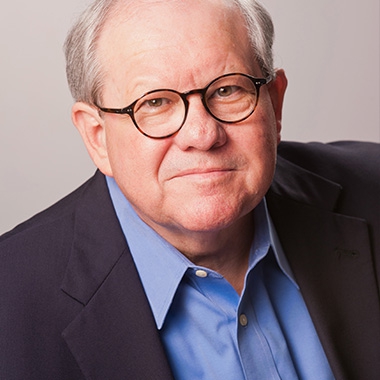 Dr. Faron L. Hollinger received his Doctor of Education and Educational Specialist degrees from The University of Alabama and his Master of Education and Bachelor of Arts degrees from the University of South Alabama. He served the Baldwin County Public School System as a teacher, school psychologist, supervisor, coordinator, and division superintendent from 1976 to 2000. He left Baldwin County to serve as Superintendent of Education for the Jasper City School System from 2000 to 2002 before returning to Baldwin County where he served as Superintendent of Education from 2002 to 2010. Dr. Hollinger has served as an invited presenter for state, regional, and national conferences as well as The University of Alabama College of Education. He was named the 1993 and 1996 School Psychologist of the Year by the Alabama Association of School Psychologists and was recognized as Superintendent of the Year by two separate organizations in 2004 and 2008, respectively.
Since his retirement from public education, Dr. Hollinger has worked as an educational and leadership consultant and is currently President/CEO of The Akribos Group and a Board Chair with the Board of School Superintendents (BOSS) for Alabama projects and initiatives. He also serves as Executive Director for The University of Alabama Capstone Education Society Board of Directors and Coordinator for the University of Mobile Center for Leadership Education Alliance.