The Alabama Whole Community Whole Child Partnership: Comprehensive and Lasting School Transformation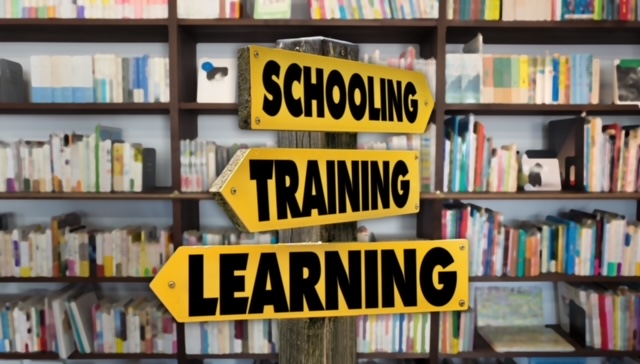 ---
By: Gregory J. Benner, Helen and Pat O'Sullivan Professor, University of Alabama
The Alabama Whole Community Whole Child (WC2) partnership is a decade-long blueprint for sustainable and comprehensive community-wide change. To be successful, community-wide sustainable change must embrace common vision, language, and experiences to address common conditions that give rise to mental, emotional, behavioral, and health difficulties. Common solutions to address common conditions include shared goals, strategies, and aligned supports ensure that every youth is safe, supported, engaged, healthy, and challenged in schools and in the community-at-large. In this article, we discuss the following aspects of the WC2: 1) The need for a public health approach to sustainable change; and 2) the vision of the WC2 model.
Need for a Public Health Approach to Sustainable Change
According to the American Public Health Association (2020), public health promotes and protects the health and wellness of people and the communities where they live, learn, work and play. Whereas many school initiatives are reactive in nature – focused on quick fixes for academic growth and behavior modification – the Whole Child approach uses proven systems and partnerships to enhance interpersonal relationships and transform schools and communities from the inside out. Whole Child promotes the long-term development and success of all children, as well as their families and communities.
We offer the following reasons for a public health approach to sustainable school and community transformation: Professional learning, reduced time for instruction due to behavior, employee wellness, childhood trauma, and future readiness.
Professional Learning. Educators receive an average of eight hours of training on effective classroom management strategies and even less training on how to support students with significant behavior problems (National Council on Teacher Quality, 2014). As a result, educators often feel unprepared to effectively instruct and manage students with emotional and behavioral disorders (EBD; Slate et al., 2019; Shapiro et al., 1999). Additionally, students' misbehavior often elicits distracting negative emotions that consequently have a negative effect on teaching and learning (Emmer & Stough, 2001; Sutton, 2004). Research shows that social and emotional learning strategies and programs can reduce educators' stress levels by reducing student misbehaviors (Goddard et al., 2004; Jennings & Greenberg, 2009).
Reduced Time for Classroom Instruction due to Behavior. Students with EBD characteristically engage in inappropriate behavior, making teaching challenging (Kauffman & Landrum, 2013). While most of these students were educated in separate settings in the 1990s, by 2013, over 45% of students with EBD spent 80% or more of their time in general education classrooms and 17% spent 40-70% of their time in this regular school environment (National Center for Education Statistics, 2016). Off-task, disruptive, and other problem behavior can take away almost two-thirds of instructional time (Martella et al., 2012). Educators of students with EBD devote approximately 30% (less than 2 hours) of the school day to academic instruction (Wehby et al., 2003). Given the large percentage of students in today's general education classrooms with and at-risk for EBD, dedicating resources toward targeting students' behavioral challenges is a viable strategy for increasing classroom instructional time and students' subsequent academic engagement and achievement.
Employee Wellness. Educators report some higher job-related stress than those in other professions (National Foundation for Educational Research, 2018), with 17% leaving the profession in the first five years (Gray & Taie, 2015). Emotional stress and poor emotion management caused by disruptive classroom behavior leads to dissatisfaction and attrition (Boyd et al., 2011; Darling-Hammond, 2001; Ingersoll, 2001; Montgomery, 2005). An inordinate amount of schools' human and economic resources are consumed by the constant process of replacing educators (Alliance for Excellent Education, 2005).
Considerable evidence suggests that improving classroom management practices can decrease inappropriate behavior and increase pro-social behavior among students (Martella et al., 2012; Oliver & Reschly, 2007, 2010; Wang et al., 1997). Students in well-managed classrooms tend to have fewer behavioral problems compared to students in poorly managed classrooms (Stronge, Ward, Tucker, & Hindman, 2007). In addition, proactive classroom management strategies decrease educator stress compared to reactive strategies (Clunies‐Ross, Little, & Kienhuis, 2008). Additionally, as educators' stress levels decrease and student behavior improves, student-educator relationships are more positive (Schaubman, Stetson, & Plog, 2011). Thus, improving teachers' ability to effectively manage challenging student behavior can benefit educator health and wellness in numerous ways, as well as improve teacher attrition.
Childhood Trauma. Mental, emotional, behavioral, and health problems are interrelated and stem from a set of common conditions (National Research Council & Institute of Medicine, 2009). We highlight two strands of research into contributing causes of EBD. To begin, mental health is arrested when coercive processes govern children's interactions with caregivers, including educators. The Conduct Problems Prevention Research Group (CPPRG) suggested the dynamic cascade model of antisocial behavioral development from minor externalizing (i.e., aggressive, defiant, violent, explosive) problems into serious antisocial behavior and violence depends on transactions with the environment across childhood (CPPRG, 1992; Dodge, et al., 2008; Dishion, & Snyder, 2016). Fitting with the dynamic cascade model of antisocial behavior, the vital environmental factor of past and present coercive interactions with parents and teachers is predictive of current mental health. While EBD often stems from child biological difficulties and trauma, coercive teacher-student interactions patterns play a central role in the development of emotional and behavioral disorders (Dodge et al., 2008; Patterson, 1982). Coercive interactions impede the child from learning key academic and social and emotional learning competencies that emerge from healthy, positive, engaging interactions with teachers (National Research Council, 2000; Patterson, 1982; 1995).
The second strand of research centers on Adverse Childhood Experiences (ACEs), a term given to describe common conditions for mental, emotional, and behavioral disorders. ACEs include all types of abuse, neglect, and other traumatic experiences that occur to individuals under the age of 18 (See www.acesconnection.com for more information). The landmark Kaiser ACE Study examined the relationships between childhood ACEs and health, mental, emotional, and behavioral outcomes in adulthood (Felitti et al., 1998). Between 1995 and 1997, over 17,000 people receiving physical exams completed confidential surveys containing information about their childhood experiences and current health status and behaviors. The ACE study looked at three categories of adverse experience: childhood abuse (i.e., emotional, physical, and sexual abuse); neglect (i.e., including both physical and emotional neglect); and household challenges (i.e., growing up in a household were there was substance abuse, mental illness, violent treatment of a mother or stepmother, parental separation/divorce, or had a member of the household go to prison). Respondents were given an ACEs score between 0 and 10 based on how many of the 10 types of adverse experiences they have experienced (Center for Disease Control and Prevention, 2018). Researchers have suggested that ACEs are the top basic public health issue of this generation (Center for Youth Wellness, 2016; Felitti, 2018). Here are important data for educators and educational leaders to consider:
• People with six or more ACEs died nearly 20 years earlier on average than those without ACEs (Center for Disease Control and Prevention, 2018).
• The Centers for Disease Control and Prevention (CDC) estimates that the yearly lifetime costs associated with child maltreatment at $124 billion (Centers for Disease Control and Prevention, 2018).
• Adverse Childhood Experiences Cost $1.33 trillion a Year in North American and Europe alone (Bellis, Hughes, Ford, Rodrigues, Sethi, & Passmore, 2019).
• A ten percent reduction in the rates of two or more ACEs would translate to an annual saving totaling $105 billion across both regions, equivalent to a total reduction three million Disability-Adjusted-Life-Years, a measure of global burden of disease from sickness and death).
• Chronic school absenteeism (missing 15 or more days during a single school year) is common among school-age children who witness neighborhood violence, live with family members using substances, or have multiple ACEs (Stempel et al., 2017).
Closer to home, nearly 30% of Alabama children, ages 0 to 17, experience moderate to significant childhood trauma, compared to 22% of children nationally. America's Health Rankings cites our state as 48th nationally in measures of physical and mental health. One in three Alabama students has experienced one or more ACEs, which consequently impedes health outcomes and school performance.
Future Readiness. The data on college and career readiness for Alabama's students is also concerning, especially from an equity perspective. Although graduation rates have risen significantly in Alabama since 2012, there are troubling data on graduates' readiness to enter college or the workforce. The graduation for black students is 85.5%, but only 55.6% earned one of the state's credentials for college/career readiness, whereas white students attained a graduation rate of 91% and college/career readiness rate of 80.4% (Crain, 2019). Exploring new, effective ways to close this gap and ensure equitable college and career readiness for all students across our state, regardless of race, socioeconomic status, or location should be a continued priority for educational leaders.
Vision of WC2
Given the needs highlighted above, we propose a clear vision: Sustainable and transformative change targeted at the whole child. This future-oriented vision is realized through Alabama Whole Community Whole Child (WC2) partnership, a decade-long blueprint for sustainable, community-wide transformation. WC2 utilizes a systematic model for school and community transformation by embracing common vision, language, and experience to address present conditions that give rise to mental, emotional, behavioral, and health difficulties. Shared solutions to address these conditions include collective goals, strategies, and aligned supports to ensure that every youth is safe, supported, engaged, healthy, and challenged in the community-at-large. More about Alabama WC2 model here: http://whole-child.ua.edu/
To accomplish this, WC2 includes three transformative shifts, which represent systems that support children in any community: A comprehensive implementation will occur for Schools (shift 1), Community Organizations (shift 2), and Families (shift 3) to foster sustainable change that is nurturing for all our children (see graphic below).
From cradle to career, using data, shared goals, and aligned supports, WC2 ensures that every youth is healthy, safe, engaged, supported, and challenged. The Tacoma Whole Child Initiative (TWCI), the initial model on which WC2 is based, was recently endorsed by the Aspen Institute National Commission on Social, Emotional, and Academic Development in their detailed recommendations for practitioners, policymakers, and researchers contained in three separate, related reports: A Practice Agenda in Support of How Learning Happens, A Policy Agenda in Support of How Learning Happens, and A Research Agenda for the Next Generation. These reports and related resources can be found online at www.NationAtHope.org. The WC2 is re-imagining the relationship between schools and communities, and this model is primed for expansion to all Alabama communities.
Imagine if schools, community partners, and families were aligned together toward a long-term vision. Furthermore, imagine that this alignment included processes that enabled schools, community partners, and families to continually improve – every day, week, and month toward the long-term vision. Alabama is known for legendary athletic coaches who can get the best performance from individual athletes and the collective team. These coaches often preach about the "process" – the key to results. In the case of Alabama coaches and athletes, the results have included a long list of championships. Through WC2, we apply the same concept to schools, communities, and families. It is the process that leads to results. It is not the "what" or the next shiny new intervention, curriculum, or strategy that will lead to transformation of Alabama school systems. These "what's" come and go.
Every experienced educator or service provider will likely share their common experience in seeing innovations cycle through schools and youth serving organizations each year. In some systems, the initiatives pile up year after year, resulting in feelings of having "too much on our plates" to pursue real, lasting systems improvement. One educational leader described this feeling in the following way: "Each year we plant a thousand flowers and hope that one blooms." Other leaders have described initiative fatigue as "being an inch deep and a mile wide with initiatives." As an experienced leader, service provider, or caregiver, does this describe your feelings about organizations in your community, including schools? It is rare to see an innovation "stick" – reach a level of full implementation and sustainability in an organization. Consider the fiscal and human costs of shifting directions every year. The great news is we now know better and can do better by applying what works to transform schools and organizations.
It is high-quality implementation – the process – that will transform Alabama school systems for good. Our WC2 partnership allows school, community, and family leaders to attain excellence with the processes used to produce lasting, comprehensive community transformation. The University of Alabama WC2 team is primed to help Alabama communities and schools sustain real transformation through legendary implementation.
Our team links research-based practices, data, and systems to generate an organization that is capable of sustainable improvement. Four main elements of design are emphasized:
1. Outcomes: The first key element in our project is to emphasize the academic and behavior performance measures that are endorsed by the students, families, and educators of Alabama Schools and the community.
2. Practices: A second design element includes evidence-based interventions, strategies and professional development activities related to social emotional learning and academic achievement.
3. Data: A third element pertains to the availability of information that is routinely used to assess the status, need for change, and effects of interventions.
4. Systems: Finally, the design includes organizational supports (individual, classroom, school, and district) necessary for the accurate and durable implementation of data and best practices for safe and supportive schools. Positively impacting one student requires sustainable change of classroom, school, district, and community systems of support.
The WC2 model starts with integration and infusion of social and emotional learning (SEL), restorative practices, and positive behavioral interventions and supports (PBIS) across all environments in the community. SEL is foundational to comprehensive and sustainable change. The lives of youth are transformed when they live in and move through safe, equitable, welcoming and effective home, school, and community environments. Likewise, the lives of educators, caregivers, and families are transformed when they work and live in these environments. Specific SEL competencies include self-awareness, self-management, social awareness, relationship skills, and responsible decision making (See www.casel.org/ for definitions, examples, and resources). Indeed, SEL is the foundation of sustainable, comprehensive, cultural transformation in the WC2 model.
Infusion and integration of SEL across community contexts serves as a preventive, community-wide behavioral health (i.e., behavioral vaccine) that leads to healthy changes in the environments in which people live and move through. The Center for Disease Control and Prevention (2014) indicated that safe, stable, nurturing relationships, and environments are essential for preventing child maltreatment (e.g., ACEs). Environments that foster successful development and prevent the development of psychological and behavioral problems are usefully characterized as nurturing environments. First, these environments minimize biologically and psychologically toxic events. Second, they teach, promote, and richly reinforce prosocial behavior, including self-regulatory behaviors and all the skills needed to become productive adult members of society. Third, they monitor and limit opportunities for problem behaviors. Fourth, they foster psychological flexibility—the ability to be mindful of one's thoughts and feelings and act in the service of one's values, even when one's thoughts and feelings discourage taking valued action (Biglan, 2012).
Conclusion
The Whole Community Whole Child (WC2) partnership equips educators, caregivers, and service providers with skills and attitudes necessary to deliver high-quality instruction and maintain an engaging, safe, healthy, supportive, and challenging learning environment (Benner et al., 2010; Carey, 2004; Eunice Kennedy Shriver National Institute of Child Health and Human Development et al., 2001; National Institute of Child Health and Human Development, 2000). This model is backed by actionable implementation science findings and strategies, change management strategies, and concrete tools to support effective implementation (Blase et al., 2013; Fixsen et al., 2005; Odom, 2009; Penuel et al., 2011; Wandersman et al., 2012). Together with schools and their surrounding communities, WC2 creates unprecedented support for the whole child by addressing, connecting, and harmonizing academic, social, and emotional stability. Long after the 10-year WC2 plan has concluded, communities will be able to maintain focus on the "North Star" of holistically developing the whole child through building resilience, health, and educational outcomes.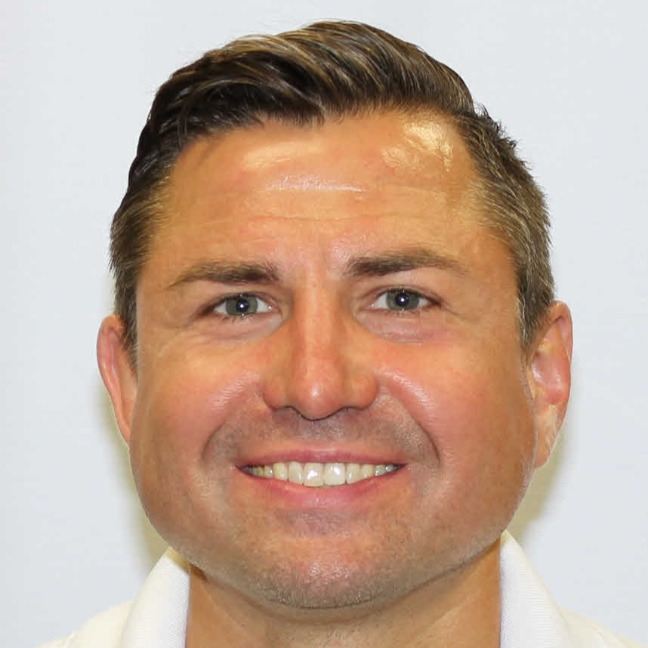 Dr. Greg Benner has a knack for grassroots collective impact—getting whole communities including families, child welfare, mental health, and schools on the same page to meet needs of the whole child. In February 2018, he received the Presidents' Award from the Northwest PBIS Network for his outstanding leadership of social and emotional learning and PBIS. He is co-founder of the Tacoma Whole Child Initiative and led implementation efforts for the six years of this transformative effort. He also served as Professor and Executive Director of the Center for Strong Schools at the University of Washington – Tacoma. Presently, Dr. Benner serves as the Helen and Pat O'Sullivan Professor at The University of Alabama.