Afterschool Programs Impact Covid-19 Response and Recovery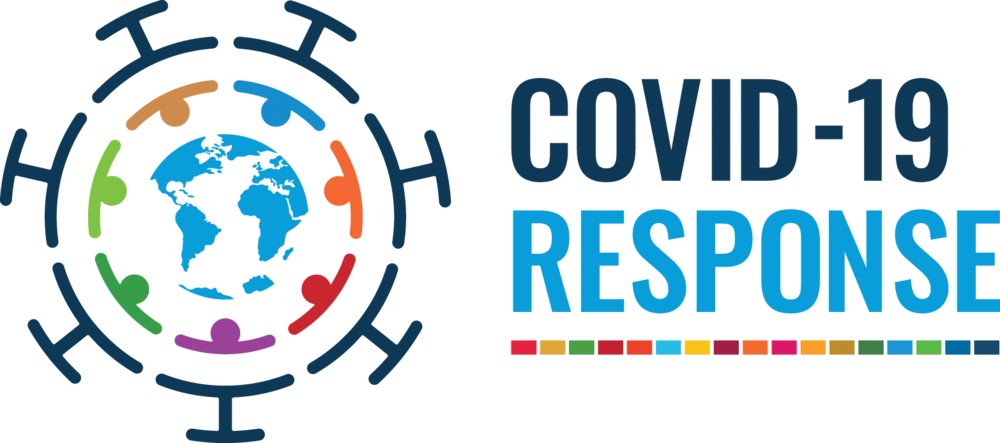 ---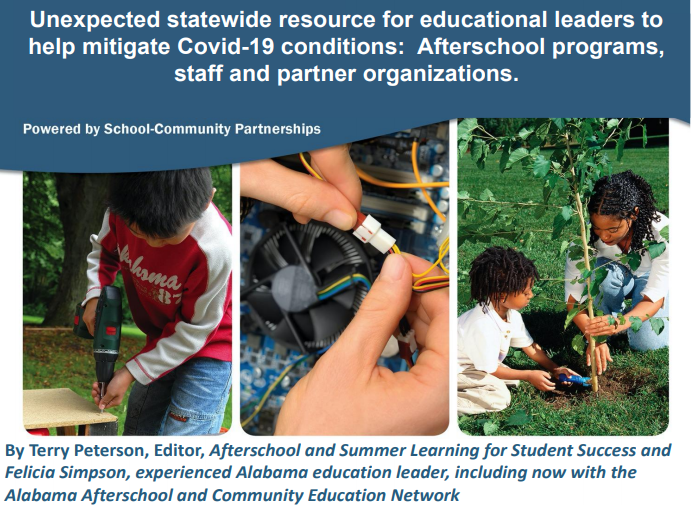 During this pandemic, the challenges for educators, families and students are everchanging and numerous. The mixed impact from virtual learning, challenges with varying school re-opening schedules, learning losses, health issues, parents losing their jobs, lack of socialization and childcare, and food insecurity are dramatically impacting almost every community and school across Alabama. Before going any further, let us express our deep appreciation to all the educators and education leaders dealing with such demanding circumstances.
At first when you think about afterschool, your initial reaction might be, "so why are they important right now." It turns out that parents in Alabama, like parents in many states, currently rate the availability of afterschool opportunities as especially important to cope with several crucial issues that schools, educators, and families are facing.
A recent Alabama Parent Survey allowed thousands of parents to provide input on what is needed to help get through these challenging times. In response, four different aspects of well-organized afterschool programs were rated as "very important" or "important" by more than two-thirds of parents:
· After-school programs in or near schools to help provide extra learning supports
· Supervised enrichment opportunities after and before school
· Schools working with community, faith-based and employer groups to supervised children so that parents can keep their jobs or look for work
· After-school programs in or near schools to provide meals for children
In addition, almost 60% of parents saw afterschool programs as instrumental in helping with virtual or remote learning.
There are some exciting examples across many states, including Alabama, that are currently addressing these needs of parents and students. When schools closed across Alabama due to the Pandemic, some districts and before/afterschool and summer programs became innovative to support the essential needs of their students and families. The two examples below offer some concrete strategies that can be adopted or adapted by other afterschool and summer programs, schools, districts, and community partners:
Covid-19 did not stop Muscle Shoals City Schools from continuing to serve their students throughout the summer. Most working families depend on these programs, deeming it important for this district to continue to serve in any capacity, even if it was a "limited capacity program." Muscle Shoals City Schools, Community Education Coordinator, Monica Jeffreys said; "As for summer, it ended up being one of the best years. We had "Summer Staycation USA" and the students loved it. We had very small classes with only 65 total attending, allowing for social distancing. Under more normal circumstances we would serve many more students. We provided enrichment that included STEM, U.S. History, crafts, reading enrichment and technology. Of course, we had lots of physical activities too. We operated on our summer calendar, allowing for our normal 4-week summer program. We were able to remain open all four weeks without any Covid-19 cases."
Skyland Elementary SPARK Afterschool Program collaborated with the Tuscaloosa City Schools' (TCS) Child Nutrition Program (CNP) to begin providing food service daily in March due to the Pandemic, serving around 400 meals each day. As more information was released, they shifted to serving meals for all 5 school days (breakfast and lunch) picking up only once per week, ensuring students had access to healthy meals while being away from school. Additionally, books were distributed to students at the "meal pickups" by their librarians. As a school, they distributed Chromebooks and hotspots to families for virtual learning. SPARK shared learning resources on social media platforms that the students could do while away from the building. Again, collaborating with TCS, SPARK provided a virtual summer program targeting at-risk students in kindergarten through third grade. Currently, they are operating afterschool programs four days a week and have students on a staggered schedule serving groups of students on Monday and Tuesday and a separate group of students on Wednesday and Thursday.
In addition to the Alabama examples, an on-going nationwide study is discovering all types of afterschool programs that are becoming an unexpected resource to help meet some of the many challenges from Covid-19. They can help students, families, teachers, and schools to expand and support learning opportunities even virtually and with split school schedules. They can also provide supportive relationships when they are needed more than ever during the pandemic when so many connections are being frayed as well as with providing meals and at-home learning kits and childcare for essential workers. Please check out: http://www.afterschoolalliance.org/documents/Blueprint-for-How-Afterschool-ProgramsCommunity-Partners-Can-Help.pdf In Alabama, prior to Covid -19 there were more than 2,000 afterschool, childcare and community education programs. Due to this pandemic some have closed, but many remain open. These expanded learning, family engagement and care programs can be a great resource to educators, communities, employers, and students. For ideas and assistance to access and activate more of these opportunities in your area contact the Alabama Afterschool Community Network (ALACN). In afterschool, before school and summers. "ALACN works to ensure Alabama youth, families, and communities have access to high quality programming during Out-of-School time that promotes positive development and life-long learning." (Contact: ALACN Network Lead Felicia Simpson at 256.298.0586 or fmsimpson@ua.edu)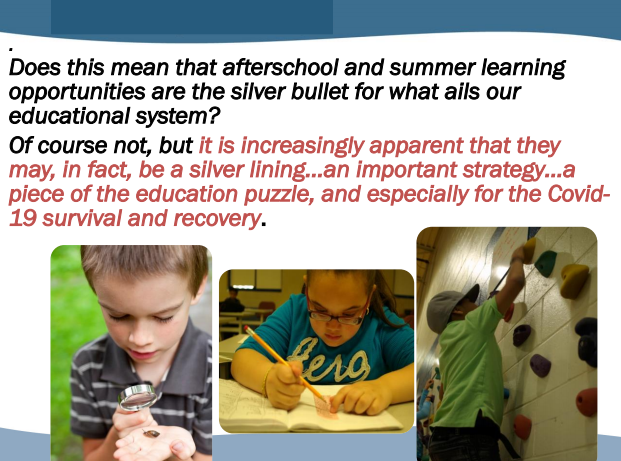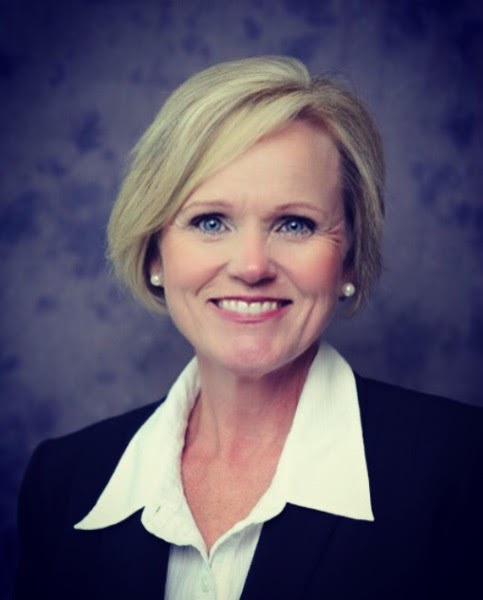 Dr. Terry Peterson has helped lead major state and national education initiatives ranging from better early childhood education, career and college pathways and reading improvement to more afterschool and summer learning, arts learning, technology, and AP access. He currently is the education advisor to the CS Mott Foundation, Chief Counselor to former Governor and US Secretary of Education Dick Riley and Co-Chair of the National Board of the Afterschool Alliance. His book Leveraging the Power of Afterschool and Summer Learning for Student Success is in its fourth printing.
Felicia Simpson has extensive experience in educational leadership, establishing before/afterschool and summer learning programs, working with district superintendents and non-profits across Alabama to generate creative and innovative funding for before/afterschool and summer learning, establishing and maintaining community partnerships, leading policy and advocacy initiatives, serving as Governor's Advisory Council for Excellence in STEM, serving on the Business Council of Alabama's (BCA) Education and Workforce Development Committee and currently serving as the Alabama Afterschool Community Network (ALACN) Lead for the State of Alabama.