Clear Sailing Ahead
---
Several years ago, a couple of swashbuckling young men got the itch for freedom and adventure and booked a holiday cruise around the Caribbean. As they boarded the ship, they were eagerly contemplating the cruising experience and the intriguing ports of call they would be visiting over the course of the five-day excursion. However, shortly after leaving the terminal the ship developed mechanical problems and forced a change of plans for the cruise line and the two young men. Ultimately, a determination was made to forego the previously designated ports of call, cut back on the duration of the cruise, and offer a substantial refund to passengers. The result was a three-day "cruise to nowhere" and the swashbucklers were my young adult sons. Although there were no intriguing photos or experiences to share about exotic destinations, this experience certainly has made for interesting dinner conversation and humorous sharing with family and friends over the years.
With this experience as a backdrop, I am reminded of a quote from Fitzhugh Dodson, noted psychologist, educator, and best-selling author who has said that "without goals, and plans to reach them, you are like a ship that has set sail with no destination." Now, that certainly qualifies as a cruise to nowhere in my opinion and speaks very effectively to the essential nature of goals and planning to growth and progress in our personal and professional lives. In fact, a goal in the absence of a plan is nothing more than a dream and a plan without specific goals is probably about as productive as rearranging the deck chairs on the Titanic.
As we evaluate our own experience, we probably all have certain plans for our future. These plans may focus on our physical, mental, or spiritual health or they may be more aligned with our business or professional competency and accomplishment. Whether we are attempting to improve our health through increased physical fitness or enhance our business and professional competency and productivity through appropriate professional development, it is absolutely essential that we formulate specific goals that lead to a workable and effective plan of action. As emphasized by the noted personal development statesman and Success Motivation Institute Founder Paul J. Meyer, "Crystallize your goals. Plan for achieving them and set yourself a deadline. Then with supreme confidence, determination and disregard for obstacles and other people's criticisms carry out your plan."
My personal recipe begins with a periodic self-inventory of where I am spiritually, mentally, emotionally, physically, and professionally. I am a strong advocate of journaling or the practice of keeping a written record and description of various experiences and my thoughts and feelings surrounding those experiences. This practice allows me to evaluate events over time and evaluate my responses and this process has proven to be a valuable self-exploration tool that has served me well. As this self inventory is completed, then and only then, am I prepared to move forward with the goal setting component and I strive for goals that are specific, measurable, attainable, relevant, time sensitive and captured in writing.
I am reminded that significant challenges, if navigated successfully, can lead to exceptional opportunities. Given the unparalleled challenges of 2020 and the uncharted waters that await us, many of us may need to reassess our goals and modify our plans to realize those opportunities and avoid an uneventful and meaningless cruise to nowhere. Best wishes to all for clear sailing ahead!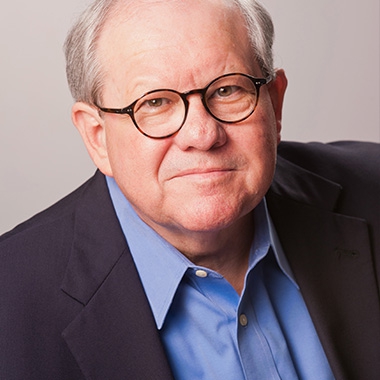 Dr. Faron L. Hollinger worked in the field of public education for over three decades, serving as a teacher, school psychologist, various administrative positions, and ultimately as superintendent. He has been the recipient of multiple awards for his professional contributions and accomplishments and has also served as an invited presenter for state, regional, and national conferences. Dr. Hollinger is now President/CEO of The Akribos Group, an educational research and consulting firm, as well as Executive Director for The University of Alabama Capstone Education Society Board of Directors.