Leadership Lessons for Defining Moments: The COVID Experience

---
The Covid 19 Pandemic was declared a national emergency on March 19, 2020, and most of us would agree that the past twenty-two months have been memorable, and unfortunately not all those memories have been pleasant. A world-wide pandemic with resulting implications, compounded by a highly contentious political season, has left many of us worn and weary looking for a much brighter future. The covid experience has certainly given us multiple opportunities for personal and professional reflection and learning and this is particularly true for those who serve in positions of leadership. Without a doubt, many leaders find themselves in a truly defining moment, both personally and professionally.
As a point of clarification, please know that this is not intended as a political narrative, in favor of either party, but is simply offered as my personal observation and resulting perspectives regarding the critical need for effective leadership during challenging circumstances. Furthermore, please be advised that this is not an exhaustive list but merely a prioritization of my top three.
First and foremost, recent events have reminded me that leaders set the tone and should strive to bring their followers and respective organizations together in search of effective solutions. They should strive to find common ground and build consensus and their words do matter. When managed appropriately, dissent can be healthy leading to new alternatives and fresh ideas. The effective leader will listen carefully, evaluate objectively, and respond decisively and respectfully to varying opinions.
Secondly, preparation is critical for problem solving and effective solutions require objectivity and are not always popular. Preparation is key and should be based on appropriate and accurate data sources. Critical evaluation of available alternatives is essential, recognizing that a "one size fits all" approach can often produce costly and ineffective outcomes. Data informed decisions are not always compatible with public opinion, or popular political perspectives, and may require strong and courageous leadership in the face of substantial opposition. The avoidance of conflict through inaccuracy or denial can have detrimental consequences and accuracy and integrity are critical for preparation and effective problem solving.
Thirdly, leadership effectiveness is determined by conditions in the here and now. Every organizational leader will encounter problems, some inherited, some created, and many unanticipated. Effective leaders (who are people, not positions or roles) will step in and own the problem and model the required attitudes and behaviors leading to effective resolution. Although leaders may not have directly caused the current problem, they are expected to lead through the problem. Assigning blame is counterproductive but assuming responsibility for the process leading to corrective action is clearly the best course of action. Specific challenges will change over time but the required leadership process and capacity for resolution should remain constant.
In conclusion, the COVID experience and resulting leadership challenges have been both unique and unparalleled. Leaders have been required to respond to various conditions and circumstances that seem to change by the moment. Multiple sources offer conflicting opinions, and the result is often a growing sense of contention and chaos. The need for effective and stable leadership has never been more crucial. Amid the Covid experience, effective leadership will require new ways of seeing, thinking, and responding and effective leaders will strive to turn these unparalleled challenges into opportunities for professional growth. Sir Winston Churchill is credited with saying "Never let a good crisis go to waste" and his words have never been more relevant than they are today!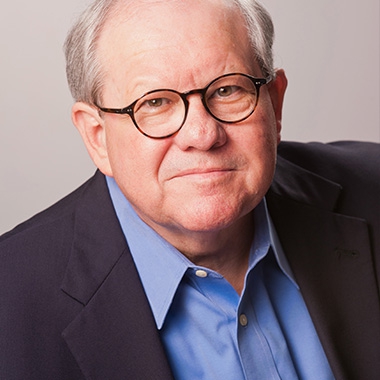 Dr. Faron Hollinger received his Doctor of Education and Educational Specialist degrees from The University of Alabama and his Master of Education and Bachelor of Arts degrees from the University of South Alabama. He has also participated in continuing education and advanced professional training through The Harvard Graduate School of Education Leadership Institute for Superintendents. Dr. Hollinger served the Baldwin County Public School System as a teacher, school psychologist, supervisor, coordinator, and division superintendent from 1976 to 2000. He left Baldwin County to serve as Superintendent of Education for the Jasper City School System from 2000 to 2002 before returning to Baldwin County where he served as Superintendent of Education from 2002 to 2010. Dr. Hollinger has served as an invited presenter for state, regional, and national conferences as well as The University of Alabama College of Education. He was named the 1993 and 1996 School Psychologist of the Year by the Alabama Association of School Psychologists and was recognized as Superintendent of the Year by two separate organizations in 2004 and 2008, respectively.

Since his retirement from public education, Dr. Hollinger has worked as an educational and leadership consultant and is currently Founder/CEO of The Akribos Group, a professional consulting practice specializing in research-based solutions through strategic planning applications, innovative organizational development, and expert leadership training. He has also served as a program coordinator for the University of Mobile Center for Leadership, and currently serves as Executive Director for The University of Alabama Capstone Education Society Board of Directors.