WHO WILL TEACH THE CHILDREN? RECRUITING, RETAINING AND REFRESHING HIGHLY EFFECTIVE EDUCATORS

---
Much Anticipated Book Addresses America's Next Educational Crisis
The rate of teacher attrition may soon leave America's classrooms without enough teachers or school principals.
Forty-four percent of classroom teachers are leaving the educational field in five years. They are leaving almost as quickly as Colleges of Education are graduating them. The professional life expectancy of school administrators is three years, except in inner-cities, in low-performing, minority or rural schools – where it is 18 months.
If we wish to slow the educational exodus, we need to do three things:
1. Actively recruit new applicants to teaching.
2. Retain the existing staff people
3. Refreshing the skills and knowledge of those people already in schools.
How do we replace the hardworking, experienced teachers and school administrators who are currently working in our schools? If we wish to have high-performing school graduates we need to have highly effective educators. The United States cannot continue to thrive in the twenty-first century without a well-educated, well trained workforce which can only be achieved by having a well-paid, well-trained workforce.
Schargel's Latest Book is Now Available
In his latest book, Who Will Teach the Children? Recruiting, Retaining and Refreshing Highly Effective Educators, author Franklin Schargel said "Teachers and school administrators are leaving the field of education almost as quickly as Schools of Education can prepare them. According to research, 44 percent of educators leave the profession within five years raising the question, Who Will Teach the Children?"
This book will not only pose the question but also supply the answers to the following questions:
Why are educators leaving? (It's not mainly about salary)

What, if anything, can be done to retain them?

How do we slow the educational exodus?

What states are most affected?

What subject areas face the greatest shortages?

What are schools and states doing to fill the void?

How do we create a globally competitive school system?
According to Franklin, "We have a national crisis on our hands. America is hemorrhaging highly trained, very experienced professional educators. States are having difficulty finding Special Education, Science, Math, Technology, English as a Second Language, Foreign Language and substitute teachers. Schools experiencing periods of high turnover are more likely to hire teachers who are not fully certified. High poverty, minority, inner-city and rural schools are more likely to have vacancies and are less likely to fill positions with first-year or non-credentialed teachers. How do we slow down the educational intellectual exodus affecting our nation?
We need to do 3 things:
· Actively recruit potential educators starting in high school.
· Retain those effective individuals who presently are teaching.
· Refresh existing staff with new skills and knowledge."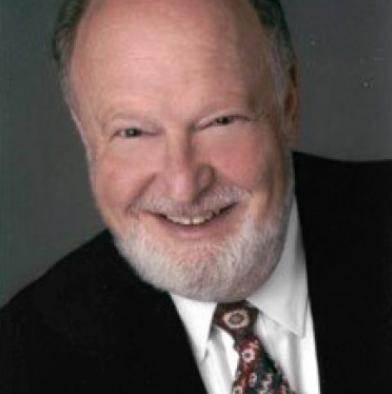 Franklin P. Schargel is an internationally recognized expert, keynote presenter, and training specialist on school dropout prevention. His career spans thirty-three years of classroom teaching and counseling, as well as eight years of supervision and administration. He is the author of 12 books on important issues like preventing school violence, dropout prevention, at-risk learners, leadership and school culture.
Schargel is the recipient of the National Dropout Prevention Center's Crystal Star Award. In addition, the International Association for Truancy and Dropout Prevention honored him with its "Program of the Year Award". In 2016. Auburn University awarded him the "Auburn Hero Award" for his work in "reducing dropouts and for helping Alternative Education Schools."
For more information contact Franklin P. Schargel at (505) 480-6611 or email franklin@schargel.com