ORGANIZATIONAL STRUCTURE: CHOICE or CHANCE?

---
For hypothetical purposes, imagine your favorite football team going through the rigors
of preparation for the upcoming season. Carefully selected athletes are spending vast
amounts of time and effort under the direction of highly skilled athletic trainers engaged
in strenuous physical conditioning and actively involved in a highly disciplined and
medically sound nutritional regimen. The coaching staff and trainers are working
tirelessly and intelligently to develop the physical capabilities and capacities for the
players. In addition to the physical preparation, the athletes are spending substantial
amounts of time in the classroom studying the fundamental aspects of the game and
hearing from experienced motivational experts regarding mental and emotional
preparation for the challenges of competition. However, after investing an enormous
amount of time and extensive resources to physical and mental preparation, the coaching
staff overlooks and neglects to develop a depth chart reflecting position assignments or a
specific game plan for their current opponent. The likely outcome would be a game-day
experience characterized by total chaos, a disastrous performance by the team, a highly
agitated fan base and an out-of-work coaching staff.

Recognizing that such an exaggerated hypothetical scenario would likely never happen in
today's highly competitive world of athletics, I am not so sure that we could make that
same assumption in today's business and professional environment. I suspect that there
are at least some organizations that put high premiums on individual and group
preparation but at the same time have little use for such things as organizational charts or
operations manuals. Their leadership may rationalize that such practices result in a lack
of flexibility and they may pride themselves on informality and the perceived notion that
they have the requisite skills to run their respective organizations "out of their hip
pocket" so to speak. Unfortunately, the only running they may be doing is running
themselves and their organization, to borrow another frequently used idiom, "into the
ground!"

Numerous experts agree that organizations need a structure leading to clearly defined
roles, responsibilities, and practices for groups and individuals. In other words, it is
important for the membership to understand how the organization works, including a
clear indication of how leadership is determined and who has the responsibility for
making certain decisions.

As structure is designed and communicated, it can provide needed and required
clarification regarding how the work of the organization will be divided, as well as the
specific roles and responsibilities of the various members in accomplishing the desired
work. Lines of authority can be clearly established and the standards for and measures of
accountability can be readily identified and ascertained by the membership. In other
words, people know who they report to, who reports to them, and in turn how their
collective as well as their individual performances will be gauged and evaluated.
Structure within the organization also produces valuable clarification on how the work
will be organized. It defines the operational sequences required to complete specific
projects and enhances internal communication by anticipating and providing responses
and solutions for potential challenges. By design, effective organizational structuring can
promote and facilitate the practice of constructive internal networking among the
membership leading to effective collaboration. In effect they learn how, when, and with
whom to communicate which has the ultimate potential to enhance and improve the
interpersonal and intra-organizational quality of working relationships.

Behavioral scientists have long told us that social structuring will inevitably occur when
groups of people come together. It is a naturally occurring process and as a leader your
organization will have some form of structure whether you choose it or not. The critical
question for leadership is who will determine the direction by defining the mission and
ultimately designing the structure?

FLH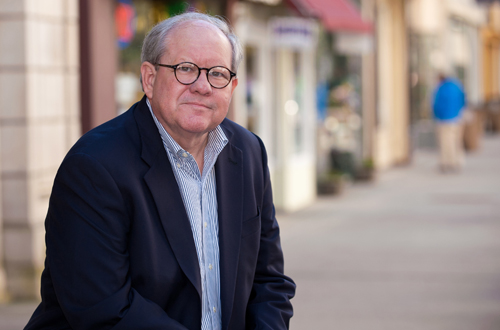 Dr. Faron L. Hollinger received his Doctor of Education and Educational Specialist degrees from The University of Alabama and his Master of Education and Bachelor of Arts degrees from the University of South Alabama. He served the Baldwin County Public School System as a teacher, school psychologist, supervisor, coordinator, and division superintendent from 1976 to 2000. He left Baldwin County to serve as Superintendent of Education for the Jasper City School System from 2000 to 2002 before returning to Baldwin County where he served as Superintendent of Education from 2002 to 2010. Dr. Hollinger has served as an invited presenter for state, regional, and national conferences as well as The University of Alabama College of Education. He was named the 1993 and 1996 School Psychologist of the Year by the Alabama Association of School Psychologists and was recognized as Superintendent of the Year by two separate organizations in 2004 and 2008, respectively.
Since his retirement from public education, Dr. Hollinger has worked as an educational and leadership consultant and is currently President/CEO of The Akribos Group and a Board Chair with the Board of School Superintendents (BOSS) for Alabama projects and initiatives. He also serves as Executive Director for The University of Alabama Capstone Education Society Board of Directors and Coordinator for the University of Mobile Center for Leadership Education Alliance.